---
Keynote, Global Engineering Educaiton and Industry Solutions Speakers – 2021 Haiti
---
---
Keynote Speakers
Tuesday, June 15, 2021 – Room 1

9:30 am Conference Opening
Thayana Prézil
Industrial Engineering Student

President of the IEOM Student Chapter at University Quisqueya
Port-au-Prince, Haiti
Thayana Prezil is a 4th year Industrial Engineering student at University Quisqueya. After graduating, she will hold a Master degree in International Business specializing in import and export because she is interested in the commercialization and transformation of natural products. Interested in the subject of the environment, she collaborated on the CapVertHaiti (CVH) project to develop urban agriculture in Haiti and raise awareness about the importance of protecting the environment. Because of that, she has successfully completed online training courses about Understanding and analyzing the challenges and actions of Sustainable Development as well as Environmental Economics and natural resource management. She is always willing to learn and have new experiences in order to grow and improve professionally and personally.
Thayana is a member of IEOM Society and serving as a President of the IEOM Student Chapter at University Quisqueya, Port-au-Prince, Haiti. She is serving as a member of the organizing committee of the First Central American and Caribbean International Conference on Industrial Engineering and Operations Management, Port-au-Prince, Haiti, June 15-16, 2021.
---
Hallen-by Guitemberg Lamarque
Conference Co-Chair

Assistant Professor, Infoworld University, Port-au-Prince, Haiti
Master in Agribusiness Management Student at Rome Business School
Hallen-by Guitemberg LAMARQUE, Engineer-Agronomist with specialization in Crop Production. Master's student in Agribusiness Management and Assistant Professor.
Hallen-by G. Lamarque is a young agronomist who works in agriculture, environmental protection, teaching, and business in the agricultural sector in Haiti. In order to obtain his bachelor's degree in Agricultural Science at ''Universite Americaine des Sciences Modernes d'Haiti'' (UNASMOH) in 2016, Hallen-by undertook his end of studies project on the Sorghum sector at Thomazeau (Haiti). After obtaining his diploma, he started to work at Promotion for Development (PROMODEV – Haiti) as Agronomist and Youth Coordinator. While working at PROMODEV- Haiti, he also worked at some development project in soil conservation, environmental protection and agriculture in Haiti. Hallen-by has also participed in some interested training like Entrepreneurship, Sustainable development, Seed in agriculture and Climate change and many others. Since 2018, he is lecturer, Assistant professor and Professor in agriculture and agricultural Entrepreneurship at some universities in Port-au-Prince and also have a little experience to work as Co-Consultant. Hallen-by is member of National Association of Haitian Agro-professionals (ANDAH). Currently, he is doing his Master degree online in Agribusiness management at Rome Business School (Italy) and would like to do his doctorate in Agro-economy in the next years.
---
9:45 am – 10:00 am Keynote I (Welcome Address):
Professor Vladimyr Léveillé
Coordinator

Industrial Engineering Department
Université Quisqueya
Haïti 
Industrial engineer, Economist and Business Project consultant
Training and skills: Basic training in Industrial Engineering at Université Quisqueya  (UniQ) and in Economic Sciences at  Université d'Etat d'Haiti (UEH).
Holder of a Master's degree specializing in industrial engineering at the « Institut National des Sciences Appliquées de Lyon (INSA-Lyon) focusing on "Management and engineering of the production system, management and engineering of project, supply chain management".
Master's degree in Project Management at UniQ ; advanced training in innovation and Entrepreneurship, in Competitiveness development and strengthening of value chains.
Professional experiences: industrial engineer & Business Project consultant in fields of activity such as: Textile-clothing, Maritime and port operations, Agro-food production system, Consulting (Competitiveness and development of the sector (Clusters), strengthening of value chains, Creation and development of SMEs), Higher education. (Department of Industrial Engineering).
Entrepreneurship: CEO of GBS Group (Global Business System Group) and Agro-tech Haiti. Co-owner of HBC Group (Haiti Business and Clusters Group) and LD Contractor Engineering.
Social participation: RaTraP (Rassemblement des Travailleurs Paysans, member of the executive committee), CMAH (Chambre de Métiers et de l'artisanat Haïtien, C.A adviser), CEGI (Club d'Etudiants en Génie Industriel, founding adviser).
---
10:00 am – 10:40 am Keynote II (Opening Keynote) (Tuesday, June 15):
Julius "Chip" Ritter
VP of Sales, Industrial Machinery & Heavy Equipment

Siemens Digital Industries Software
Indianapolis, Indiana, USA
Started his career in the Engineering of Production Line Automation and Control System Integration. Spent the past 25+ years in the Manufacturing Software Industry with Siemens but started with Electronic Data Systems prior to being acquired. Majored in Manufacturing Engineering with roles in Management for Automation and Control Systems Integration for the Lifesciences, Automotive, Aerospace and High-Tech Electronics industries. Currently, the Vice President for Siemens Digital Industries, Heavy Equipment and Industrial Machinery Verticals in the USA region.
Siemens Digital Industries is an innovation and technology leader in industrial automation and digitalization. In close cooperation with our partners and customers, we are the driving force for the digital transformation in the discrete and process industries.
He received Bachelor of Science in Manufacturing Engineering from Miami University in Oxford Ohio.
---
10.40 am – 11:20 am – Keynote III (Tuesday, June 15) :
Dr. Osvaldo Aquines-Gutiérrez
Research Professor
Chair at the Department of Physics and Mathematics

School of Engineering and Technologies
Universidad de Monterrey
San Pedro Garza García
NL 66238, Mexico
Osvaldo Aquines is a Research Professor and Chair at the Department of Physics and Mathematics at Universidad de Monterrey. He received his Ph.D. from Heidelberg University in Germany and worked in the Large Hadron Collider at CERN. His actual research interests are Engineering Education and Bioengineering. Combining his research expertise and his passion for teaching, he conducted many studies to analyze student success and developed many programs to enhance physics and mathematics for engineering courses. He is the founder of the newtondreams repository, which hosts operating system independent physics simulations that can be used as virtual laboratories.
---
11:20 – 11:30 am     Break
---
11:30 am – 12:10 am Keynote IV (Tuesday, June 15) :
Professor Arturo Del Villar
Dean of the School of Engineering

Professor Operations Research
INTEC: Instituto Tecnológico de Santo Domingo
Santo Domingo, Dominican Republic
Experienced professional with a proven track record of working at the Academy as Dean of the Engineering Area and undergraduate and graduate university professor at the Instituto Tecnológico de Santo Domingo. In addition, with extensive experience in the Electrical and Electronic manufacturing industry. Specialized in business planning, corporate finance, operations management, international business, product development, project planning and engineering. Trained professional in business development with a Bachelor of Business Administration – BBA focused on Development Economics and International Development at Oglethorpe University, an MBA from Georgia State University with a specialty in Corporate Finance, Master in Operations Research Georgia Institute of Technology and graduate of Industrial Engineer at the Santo Domingo Institute of Technology.
Dean of the Engineering School, Instituto Tecnológico de Santo Domingo (INTEC) Santo Domingo, Dominican Republic since 2016. Responsible for the academic and administrative management of undergraduate and graduate degrees in the Engineering Area. Responsible for the process of accreditation of Engineering before ABET, and the development of new careers to meet the needs of the country. Oversight Commission for the LNG + Power Plant in the Electric Sector since February 2021. Professor of Operations Research II and Project Management at Professor and Santo Domingo Institute of Technology (INTEC).
Education
Georgia State University, Atlanta, Georgia, USA Master's in Business Administration (MBA) Corporate Finance
Master in Operations Research, Georgia Institute of Technology.
Oglethorpe University, Atlanta, Georgia, USA Bachelor's in Business Administration (BBA) International Business.
Mercer University, Atlanta, Georgia, USA International Business. Export-Import Operations.
Instituto Tecnológico de Santo Domingo, Santo Domingo, República Dominicana. Industrial Engineer. (BSIE)
Affiliations
Institute of Industrial Engineers (IIE)
American Society of Industrial Technology (ASIT)
Society of Industrial Engineers (IAENG)
IEEE Smart Grid Society
National Institute of Standard and Technology (ANSI)
Executive MBA Council
National Society of Hispanics MBA (NSHMBA)
Global Deans of Engineering Council
World Energy Council (WEC)
---
12:10 pm- 12:50 pm – Keynote V (Tuesday, June 15) :
Matthew W. Ohland, Ph.D., F.ASEE, F.IEEE, F.AAAS


Dale and Suzi Gallagher Professor

School of Engineering Education
Purdue University
West Lafayette, Indiana, USA
Dr. Matthew Ohland is the Dale and Suzi Gallagher Professor of Engineering Education at Purdue University. He is a fellow of the American Society of Engineering Education, IEEE, and the American Association for the Advancement of Science. Along with his research partners, he was recognized for his work on longitudinal studies of engineering students with best paper awards in the Journal of Engineering Education in 2008, 2011, and 2019 and in the IEEE Transactions on Education in 2011 and 2015 in addition to best paper awards at multiple conferences. The CATME Team Tools software for team formation and peer evaluation developed under Dr. Ohland's leadership has also received various awards and has been used by over 1,650,000 students worldwide. He received the Charles B. Murphy Award, Purdue University's highest teaching recognition, in 2015. Dr. Ohland previously served as Associate Professor of General Engineering at Clemson University, Assistant Director of the NSF-sponsored SUCCEED Engineering Education Coalition and an NSF Postdoctoral Fellow for Science, Mathematics, Engineering, and Technology Education. Dr. Ohland has a Ph.D. in Civil Engineering from the University of Florida. Previously, he earned an M.S. in Materials Engineering and an M.S. in Mechanical Engineering in 1991 from Rensselaer Polytechnic Institute and a B.S. in Engineering and a B.A. in Religion from Swarthmore College.
---
Wednesday, July 16, 2021 – Room 1
9:45 am – 10:00 am Keynote VI (Welcome Address):
Professor Eldon G. Caldwell Marin, Ph.D., Sc.D, Dr.Ed.
Director, Industrial Engineering Department

Engineering School
University of Costa Rica
San Jose, Costa Rica
Eldon Caldwell is full professor/Cathedraticus of the University of Costa Rica, Central America; member of the IEOM Society Academy of Fellows and member of the IEOM Society Global Council. Also, he has been recognized by the IEOM Society with the "Outstanding Service Award" for his career of over 30 years as an educator, researcher and promoter of development of industrial engineering and as "Distinguished Professor" by IEEE Computer Society, USA.
Dr. Caldwell earned his B.Sc. and Master degree in Industrial Engineering at University of Costa Rica and he earned a Master degree in Service Marketing, as well in Financial Analysis at Interamerican University of Puerto Rico; M.Sc. Health Management Systems at UNED, Costa Rica and a M.Sc. Operations Management at ITESM, México. Finally, he earned three doctoral degrees: 1-Ph.D. in C.Sc. / Industrial Engineering, University of Nevada, USA / Autonomous University of Central America; 2- Ph.D. (Sc.D.) in Robotics and Automation, University of Alicante, Spain; and 3-Ph.D. (Dr. Ed.) in Education at the University of Costa Rica, developing the "Theory of Socio-educational Exergy-Anergy and Entropy".
He is author of many scientific articles and two books: "Marketing of Social Products & Services", UCR Publications; and "Lean Manufacturing: Fundamentals and techniques for cycle time reduction", Kaikaku Ins. Press, USA.
Dr. Caldwell served as Operations Manager at MASECA, CA; Lean Manufacturing Project Manager at Eaton Corp. Costa Rica, General Manager at Quirós & Cía-Bandag Inc. and General Manager at Lean Systems Intl., USA. He has more than 30 years of experience as advisor and consultant in Operations Management, Lean Manufacturing and Lean Logistics at Interamerican Bank for Development, WHO, UN, World Wide Bank, Coca-Cola, Ministry of Health, Costa Rica, Honduras, Panamá, Costa Rican Institute for Electricity, RTC- Perú, Young Electrical Signs, Nevada, USA, AirCare Inc., Reno, Nevada, Plan International-Honduras, Bournes Co., DOLE Co. and many others. Currently, Dr. Caldwell is Director of Industrial Engineering Department at Engineering School of University of Costa Rica.
---
10:00 am – 10:40 am – Keynote VII (Wednesday, June 16) :
Prof. Vitor Mendes Caldana
Federal Institute of Sao Paulo (IFSP) – Sorocaba Campus

Sorocaba, Sao Paulo, Brazil
Began the academic career with a technician course in Electronics from Liceu de Artes e Ofícios (1999) followed by an undergraduate degree in Electronic Engineering from Universidade Presbiteriana Mackenzie in 2004. In 2016, finished the Masters course in Industrial Engineering with the Quality of Engineering Education and its Relation to Regional Development as his area of research.
As a technical profession, from 1999 until 2016, started in Caltronic Automação Industrial, a service-based company in Brazil that represents American and European automation equipment for the printing industry, and finished as Service and Projects Manager, serving not only Brazil but the whole of South America with services performed also in USA and China. During the professional career took several courses in USA and Europe to Automation and dedicated equipment maintenance. In 2016 left the company for full-time dedication to IFSP.
In 2014 began his teaching career in FIEB as a substitute teacher for the Technical Course of Electronics. In 2016 moved to IFSP to start the electronics Technical Course in the city of Sorocaba and has been engaged with this project since. In this 4,5 years taught a variety of courses in electronics. In 2018 began his Research Group in Industry 4.0 and is currently working with colleagues in this research area as well as the project for the PhD.
---
10.40 am – 11:20 am – Keynote VIII (Wednesday, June 16) :
Professor Nilza Aples
Dean

Faculty of Engineering and Computing
University of Technology, Jamaica
Kingston, Jamaica
Prof. Aples is currently the Dean of Engineering & Computing at the University of Technology, Jamaica (UTech).
In 1999, she came to UTech to develop the first bilingual bachelor programme in Chemical Engineering. She also served as Head of School of Engineering before occupying the position of Dean.
Prof. Nilza Aples earned her PhD in Chemical Engineering from the Universidad de Oriente, Cuba in 1997. She graduated with a BSc in Chemical Engineer from ISPJAE, Cuba, 1985. She is a member of the Jamaican Professional Engineering Board and the Jamaican Institute of Engineer, member of the American Institute of Chemical Engineers, American Chemical Society, American Society of Engineering Education and member of the Global Engineering Deans.
Her academic career is based on research and consultancy. As such since 1999, she spearheads the Waste Management Centre at UTech. Conducting research and supervising students at undergraduate and graduate level. In doing so, she has afforded the University well needed recognition particularly in the fields of Waste Management, Biofuels, Natural Fibres and Composite and Structural Materials, by representing the Caribbean region in the Global Natural Fibres Forum.
Prof. Aples was member of the Board for LACCEI, represent LACCEI Engineering Deans and is a LACCEI Par Amigo, trained by EUR-ACE and ABET and is part of LACCEI international accreditation experts.  Regionally she is also Member of the Caribbean Accreditation Council for Engineering and Technology (CACET), which was formed with the assistance of IEEE, since its inception.
Focus research areas are renewable energy, waste management, materials and essential oils. Her ongoing researches in the area of composite material have received local and international recognition via over more than 100 scholars' citations.
---
11:20 am – 11:30 am     Break
---
11:30 am – 12:10 pm Keynote IX (Wednesday, June 16) :
Shannon Dare, Ph.D.
Budget Operations Manager

Vehicle Embedded Software & Connectivity
Ford Motor Company
Dearborn, Michigan
Presentation Title: Design Thinking & Strategic Product Planning for Highly Engineered Products 
Shannon Dare has worked for Ford Motor Company for over 20 years. She is currently Budget Operations Manager for Vehicle Embedded Software & Connectivity at Ford Motor Company. Prior, she worked in Planning & Strategy for the Middle East & Africa region. Dr. Dare completed Ford's Manufacturing Leadership Program with rotations including: Production Line Supervisor, Process Engineer, Industrial Engineer, Product Development Plant Resident Engineer, and 2007 National UAW – Ford Negotiations team. Dr. Dare also makes time for her community of Milan, Michigan. She is Chairperson of the Milan Beautification Commission and Secretary of Milan's Downtown Development Authority/Milan Main Street aiding in her city's revitalization. Additionally, she is on the Parish Council of her local Catholic Church and is a current candidate for Milan City Council. Dr. Dare holds a PhD in Industrial Engineering and MS in Manufacturing Engineering from Wayne State University in Detroit. She also holds a BS in Industrial Management & MS Industrial Operations, both from Lawrence Technological University in Southfield, Michigan. Through the American Society for Quality, she is a Certified Manager of Quality and Certified Quality Auditor. Dr. Dare serves on the Mechanical Engineering Industry Advisory Board at Lawrence Technological University and is a Global Industry Advisory Board Member of the Industrial Engineering Operations Management Society International. Dr. Dare is married to Kevin Wayne and they have three active children ages 16, 13, & 8. On most evenings and weekends, you can find her cheering for her kids at either the pool, football & baseball fields, volleyball & tennis courts, or track.
---
12:10 pm – 12:50 pm Keynote X (Wednesday, June 16):
Edmundo GIL-TAVAREZ

Managing Director, PE
Proyectos Especiales
Dominican Republic
Edmundo GIL-TAVAREZ holds a Bachelor of Science and Letters (UCMM-RSTA), received the title of Technical Draftsman (Gregg Institute) and then studied as a profession Civil Engineering at the Instituto Tecnologico de Santo Domingo (INTEC); additionally he choose the post-graduate degree in Construction Management at the same university. He also has a Master of Science (MSc) at the University of Cardiff, Wales, and UK and a Master in Diplomacy from the MIREX-INESDYC At the present he participates in the INTEC-UCLV program for PhD in sustainable energy development.
He currently is researcher at the Intec and is professor of oceanic energy systems at INTEC. Is the link to research in the renewable area UCLV (Cuba), UNAM (Mexico) and Cardiff (Wales) in addition to be attach to the association that links British academic institutions of the British and academic institutions of the Dominican Republic especially in the INTEC. Had experience in the networks Cyted and Alpha in research and development. The main research topics include: Renewable Energy (Marine, Wind, Solar, Geothermal Biomass and Biofuels), Environment, Green Building and Infrastructure, Energy Efficiency, Sustainable Development and LEED Certification. An active member of various international organizations such as EUOEA, LAWEA, EWEA and CBBC. INTEC Leader researcher and lecturer in the Ocean Energy Systems in the Caribbean with various lines of research for Tidal, Wind, Thermal, Wave, OTEC and Current, assistant of the Master in Science and the PhD of Renewable Energy in INTEC. Recently he is responsible for the Energy Code of Caribbean R&D+I.
Mr Gil Tavarez is an honorary counsellor of the Dominican Republic Embassy in the Republic of Trinidad & Tobago responsible for Caricom (Caribbean Community) and ACS – Association of Caribbean States in areas of Environment, Energy and Sustainable Development.
Mr Gil Tavarez is an active member of Ocean Energy Systems chapter of the International Energy Agency. Also participates in the European Ocean Energy Association for the development and monitoring of technology in America, Asia and Europe. Member of the board of directors of LAWEA (Latin American Wind Energy Association) and EWEA (European Wind Energy Association). Mr. Gil Tavarez is the President of the Dominican Republic – Trinidad & Tobago chamber and Secretary of the Dominican Republic and India Chamber. He serves in various private board of directors.
Mr Gil Tavarez is also Director of GTC Group in the division GTC International. GTC Group activities are Trade and Commerce; Marine & Logistics; Tourism & Hospitality; Energy (Renewables & Oil Gas); Resources & Minerals; Real Estate; Finance; Development; Construction (Design, Architecture, Engineering, Procurement, Construction, Infrastructure, Operation and Maintenance). He is a business consultant for several companies on architecture (in the areas of buildings, environment, green and sustainable development), Engineering Companies (Monitoring and Design) Construction Companies (Project Development) and HVAC (Energy Efficiency).
---
4:00 – 6:00 pm – Conference Awards Ceremony
Recognizing distinguished professors, researchers, educators, industry professionals and each country representative from Caribbean and Central America
---
Global Engineering Education – I



8:00 – 9:20 am, Tuesday, June 15 – Meeting Room 1
Session Chair: Dr. Manuel Woschank, Montanuniversitaet Leoben, Austria
8:00 am – 8:20 am, Tuesday, June 15
Ing. Humberto R. Álvarez A., Ph.D.
Profesor de Ingeniería Industrial

Facultad de Ingeniería Industrial
Universidad Tecnológica de Panamá
Campus Metropolitano Víctor Levi Sasso
Panama
Dr. Humberto Alvarez has a dual B. Sc. in Industrial and Mechanical Engineering from the Technological University of Panama. M. Sc. and Ph. D., from the University of Missouri-Columbia, United States and a Specialization in Higher Education from the Monterrey Institute of Technology in Mexico.
Has taught at the Technological University since 1984 and became Full Professor of Industrial Engineering in 1993. His areas of research are Operations Research, Systems Dynamics, Logistics and Social Network Analysis. He is a member of IEOM Society since 2013.
---
8:20 am – 8:40 am, Tuesday, June 15
Dr. Cilla T. Pemberton

Lecturer in Industrial Engineering
Dept. of Mech and Mfg Eng
The University of the West Indies
St. Augustine Campus
Republic of Trinidad and Tobago
Cilla T. Pemberton, has 20 years' experience in the private sector, in manufacturing and business development, respectively and is currently Lecturer in Industrial Engineering at The University of the West Indies, St. Augustine Campus, Republic of Trinidad and Tobago. She has specialised in the areas of Lean Enterprise and Technical Assistance Facilitation. She conducts training on a voluntary basis for micro and small entrepreneurs in the Caribbean. Her research interests include: Innovation, Entrepreneurship, Industrial Upgrading, Economic Development in Small Island States and Value Stream Analysis of Indigenous Industries. She is an Industrial Engineer (UWI) with MSc degrees in Industrial Innovation, Entrepreneurship and Management (University of Trinidad and Tobago) and Production Engineering and Management (UWI). She also has a Doctorate in Business Administration (UWI) and a Post Graduate Certificate in University Teaching and Learning (UWI).
---
8:40 am – 9:00 am, Tuesday, June 15
Dr. Gürsel A. Süer

Professor of ISE Department
Ohio University
Athens, OH, USA
Gürsel A. Süer is a professor in the ISE Department at Ohio University. He has obtained his BSIE and MSIE degrees from Middle East Technical University, Ankara, Turkey and PhD in IE from Wichita State University.  He is on the editorial board of various journals. He has co-chaired two Computers and Industrial Engineering Conferences (1997-Puerto Rico, 2005-Istanbul), ANNIE Conference in 2009. He also initiated Group Technology/Cellular Manufacturing Conferences which were held in 2000-Puerto Rico, 2003-Ohio, 2006-Netherlands, 2009-Japan. He is also organized a workshop on CM/SERU in 2016 Ohio. He was the program chair for FAIM 2018 Conference held in USA and program co-chair for ICPR to be held in Chicago in 2019.
He has consulted various companies such as AVON, HP, General Dynamics, Ocular Science, Lifescan, Circo Caribe, Allergan America, Excel, Vornado, and carried out several funded projects sponsored by MVESC, TS Trim, Ohio University, NSF, AVON, Checkpoint, and Timberland. Most of his research has been motivated by his experiences and observations in industrial settings. His main interests are applied scheduling, manufacturing system design, supply chain, vehicle routing, logistics, applied optimization, decision making, genetic algorithms and hybrid systems, intelligent systems with human component, modeling competitive business strategies. He has offered workshops in Intelligent Manufacturing and Logistics and Cellular Manufacturing  in various International Conferences and gave key note speeches. He has edited seven Conference Proceedings and four special issues with different journals. He has published over 60 journal papers,  published 20 chapters in edited books, about 80 refereed conference papers, about 40 conference papers, and made 50 presentations. He also edited a book on cellular manufacturing in 2017.
---
9:00 am- 9:20 am, Tuesday, June 15
Dr. Manuel Woschank



Senior Lecturer, Senior Researcher and Chair of Industrial Logistics
Montanuniversitaet Leoben, Austria
Adjunct Associate Professor at the Faculty of Business, Management and Economics at the University of Latvia
Manuel Woschank received a diploma degree in industrial management and a master's degree in international supply management from the University of Applied Sciences, FH JOANNEUM, Graz, Austria, and a Ph.D. degree in management sciences with summa cum laude from the University of Latvia, Riga, Latvia. He is currently a Senior Researcher, Senior Lecturer, and the Deputy Head of the Chair of Industrial Logistics at the Montanuniversitaet Leoben and an Adjunct Associate Professor at the Faculty of Business, Management and Economics at the University of Latvia. He was a visiting scholar at the Technical University of Kosice (Slovakia), and at the Chiang Mai University (Thailand). His research interests include the areas of logistics system engineering, production planning and control systems, logistics 4.0 concepts and technologies, behavioral decision making, and industrial logistics engineering education.
---
Global Engineering Education – II
1:00 – 2:40 am, Tuesday, June 15 – Meeting Room 1
Session Chair: Dr. Leonardo Frizziero, Alma Mater Studiorum – Università di Bologna, Italy
1:00 pm – 1:20 pm, Tuesday, June 15
Dr. Rupali Agarwal
Associate Professor

Babu Banarasi Das National Institute of Technology and Management
Lucknow, Uttar Pradesh, India 
Dr. Rupali Agarwal received Ph. D. (Electronics Engineering) from Dr. APJ AKTU, Lucknow and currently serving as an Associate Professor with BBD National Institute of Technology and Management, Lucknow. She received the Bachelor of Technology degree from Inderprastha Engineering College, Ghaziabad, in 2005 and the Master of Technology degree from Harcourt Butler Technological Institute, Kanpur, in 2010, both in Electronics and Communication engineering. She has more than 15 years experience in Academics and Industry.  She is a hard core researcher having main emphasis on MIMO, Cooperative communication, Cognitive radio and 5 G Communications. Research contributions include many publications in SCI and SCOPUS indexed journals, presentations in reputed international conferences and life-time IAENG membership.
---
1:20 pm – 1:40 pm, Tuesday, June 15

Dr. Joseph Ogundu
President

Emerald Global Consulting Inc.
Farmington Hills, Michigan USA
Integrating Focus Factories Initiatives as part of Engineering Education in Developing and Underdeveloped Countries
Dr. Joseph M. Ogundu is the president /CEO of Emerald Global Consulting Inc., a Farmington Hills, Michigan based consulting firm. Dr. Ogundu has extensive experience in academia, leadership, project management, business process excellence, lean transformation, six-sigma, supply chain management and supplier quality, change management, operations, industrial engineering, manufacturing and process engineering, quality engineering and quality assurance. Dr. Ogundu is a lean practitioner and six-sigma practitioner that sees lean six-sigma as operations management philosophy that is based on the relationship between waste reduction and elimination, quality improvement and operations performance measures.
Dr. Ogundu was Adjunct professor, Industrial and Systems Engineering at both Lawrence Technological University, Southfield Michigan and Oakland University, Rochester Michigan, as well Adjunct Professor: Business Administration, Kettering University, Flint Michigan. He thought courses in both undergraduate and graduate levels and the courses were Lean Systems Application, Quality Assurance and Control, Total Quality Management, Operations Research and Stochastic Processes, Manufacturing Processes, Advanced Quality Planning, Supplier Quality, Business Statistics, Lean Six-Sigma, Production Planning and Control, Materials and Inventory Management and Operations Management, Dr. Ogundu worked in the following industries, Automotive, Oil and Gas, Manufacturing, Consulting, Energy and Health Care. Dr. Ogundu is the author of the book "The Relationship between Types of Waste and Operating Performance Measures.
Dr. Ogundu graduated with a Doctorate Degree in engineering and manufacturing systems, Masters in business administration from Lawrence Technological University, Master's Degree in Manufacturing Engineering from Wayne State University and a Bachelor's Degree in Industrial Engineering from University of Tennessee. Knoxville, Tennessee.  Dr. Ogundu spent the earlier years of his career in engineering, leader and senior management positions as director and executive director at Country Coach Inc, process engineering manager at DaimlerChrysler AG, Senior Operations leader at Chrysler Corporation, facilities engineer and project manager at Ford Motor Company and Senior Product Engineer at General Motors Corporation. Dr. Ogundu has served as board member of Lawrence Tech University College of Management Alumni Association, Finer Cabinetry & Woodwork Inc., Citation Plastics, LLC., River State Foundation Inc., as well as Board member of Health Care Management department at South University Novi, Michigan Campus. Also, he served as Vice President of Chapter Development Institute of Industrial Engineers SE Michigan/Toledo Chapter from 1991 to 1992.
---
1:40 pm – 2:00 pm, Tuesday, June 15
Alexandr M. Sokolov, Ph.D., CPEM
Engineering Management Program

A-State Faculty Fellow
Arkansas State University
College of Engineering and Computer Science
Jonesboro, AR 72467, USA
Presentation Title:  Using The Sokolov Performance Management System (SPMS)© to Quantify Uncertainty of any Project's Performance.
Alexandr M. Sokolov, Ph.D., is the Director of Engineering Management Programs of the College of Engineering and Computer Science at A-STATE. He holds a B.S., where he focused on Bioinformatics from the University of Tennessee Knoxville, an M.B.A., in Finance from Lincoln Memorial University, and a Ph.D., in Industrial Systems Engineering, Engineering Management from the University of Tennessee Space Institute. Alexandr has over 15 years of infield and teaching experience. His teaching experience includes multiple institutions dealing with Engineering, Management, and Technology disciplines. He is focusing on research dealing with Engineering Management, Performance Management, and Interdisciplinary Studies.
---
2:00 pm – 2:20 pm, Tuesday, June 15
Prof. Leonardo Frizziero
Associate Professor

Department of Industrial Engineering
Alma Mater Studiorum – Università di Bologna
Bologna, Italy 
Mechanical Engineer, married, father of three children, in academic field, Leonardo Frizziero promotes scientific topics related to the Design and Methods of Industrial Engineering. Since 2005 in Ferrari Spa he coordinates methods, times and costs of new car projects, as Team Planner. In 2009 he came back to University obtaining the Ph.D. degree; he collaborates with the Design and Methods Research Group of Industrial Engineering becoming Junior Assistant Professor in 2013 at DIN of University of Bologna. He teaches and researches in design fields, participating at various competitive international research projects. In 2018 he is Senior Assistant Professor. Since 2017 he is qualified Associate Professor of Design and Methods of Industrial Engineering and in 2021 he takes up service at DIN. In 2021 he is Seminar Chair in Detroit at Lawrence Tech University, holding a series of "Car Design" lectures. He has been collaborating for some years with the Healthcare Structures applying advanced technologies to diagnostics and preoperative surgical planning. Prior to his academic positions, he held significant responsibilities in the industrial field.
---
2:20 pm – 2:40 pm, Tuesday, June 15 
ID 240 Innovation of the Higher Education System in Haiti Using Immersive Technology
Sem Lafleur
Senior IT Program Manager

Office for Business and Community Economic Development
University of Minnesota
Minneapolis, MN, USA

Sem Lafleur is the Founder and President of the Technology Empowerment Research Center – TERC, and he is a Senior IT Program Manager at the Office for Business and Economic Development at the University of Minnesota. He holds a Bachelor of Science degree in Agriculture and Environment from the American University of the Caribbean, and a Master of Science in Management of Technology from the University of Minnesota. His research interests include immersive technology, renewable energy, digital transformation, and industry 4.0.
Tariq Samad
Senior Fellow

Technological Leadership Institute
University of Minnesota
Minneapolis, MN, USA
Tariq Samad holds the Honeywell/W.R. Sweatt Chair and is the director of graduate studies for the M.S. in Management of Technology degree program at the Technological Leadership Institute at the University of Minnesota. He also holds an adjunct faculty appointment in the Department of Electrical and Computer Engineering. He joined TLI in May 2016 after a 30-year career with Honeywell, for the last half of which he was Corporate Fellow with Honeywell Automation and Control Solutions (ACS). During his career with Honeywell, he contributed to and led automation and control technology developments for applications in electric power systems, clean energy, building management, the process industries, automotive engines, unmanned aircraft and advanced manufacturing. From 2015 to 2016, he also served as the first Global Innovation Leader for Honeywell ACS. Dr. Samad holds a B.S. in Engineering and Applied Science from Yale University and M.S. and Ph.D. degrees in Electrical and Computer Engineering from Carnegie Mellon University. He is a Fellow of IEEE and on the Board of Governors of IEEE TEMS.
---
Industry Solutions and Industry 4.0- I
Tuesday, June 15, 3:00 – 4:40 pm – Room 1
Session Chair: Dr. Giuliano Sansone, Prague University of Economics and Business, Prague, Czech Republic
3:00 pm – 3:20 pm, Tuesday, June 15
Prabhu Patil

Digital Transformation, PLM, IOT Executive
CEO of PROLIM
Board of Director for Dallas Business Club
Dallas-Fort Worth, Texas, USA
With over 22 years in various leadership roles Prabhu has extensively contributed to the success of Siemens PLM, UGS/EDS, SDRC and IBM PLM. Prabhu has experience in successfully defining, executing and stabilizing complex global programs spread across multiple Continents, Countries, Programs and Technologies in the area of CAD/CAM/CAE simulation and PLM solutions. Prabhu excels in defining & executing strategic PLM direction for global corporations and finding solutions for ever-emerging technology challenges due to multiple products, platforms and technologies accumulation as a result of growth, global mergers and acquisitions.
Prabhu has successfully led and built an Offshore Delivery Center for IT Infrastructure services company from scratch including setting up a business entity, STPI, infrastructure, hiring and retaining the best talent and successfully executed 24 x 7 operations center. As a President of PROLIM, Prabhu is responsible for P & L, Strategic Planning, Business Development, Client Management, and overseeing Global Operations.
Prabhu has been recognized with several awards like Siemens Americas Consulting Award, Ford Mustang C3PNG Award, EDS Achievement Award, SDRC Product Manager Award, Rookie of the Year 1997 Award, PTC Award of Excellence, Best Scientist Indian Defense R&D Award.
Prabhu holds an MBA with high distinction from Ross School of Business, University of Michigan, Ann Arbor. Prabhu was a Topper in Master of Engineering and Topper Bachelor of Engineering from India. Prabhu lives at Farmington Hills(a suburb of Detroit), MI, USA.
---
3:20 pm – 3:40 pm, Tuesday, June 15
Narda González
Project Manager

Grupo Almo
Guatemala
Industrial Engineer and Master's in maintenance engineering from Universidad de San Carlos de Guatemala. MBA from INCAE Business School with more than 8 years of experience in the industry, managing areas of projects, operations and industrial maintenance for different business units.
As an Associate Professor at Escuela de Estudios de Postgrado de Ingeniería, she teaches the course of Maintenance Automation and she participated as an Assistant Professor of Accounting Courses in Faculty of Engineering.
She has led diverse teams like engineers, architects, technical maintenance
specialists and contractors, to manage projects and processes in different business units for diverse kind of industries like oils, milk, drinks, poultry and logistics where she currently works.
---
3:40 pm – 4:00 pm, Tuesday, June 15
Md. Mazharul Habib
Ph.D. Research Student
University of the West of Scotland, UK
Additional Director
Bangladesh Industrial Technical Assistance Centre (BITAC)
Dhaka, Bangladesh
Member Practitioner-CQI, IMechE (U.K), IEB (Bangladesh), Member-AOM, (USA)
Master of Science in Quality Management, UWS University of the West of Scotland (UWS)
STEM Ambassador, (Glasgow, U.K), Paisley, PA1 2BE, U.K
Bachelor of Science in Mechanical Engineering, Khulna University of Engineering & Technology (KUET), Khulna, Bangladesh
An accomplished and experienced Mechanical Engineer with a major focus on manufacturing management, procurement, and tender process ,and technical operations. Possess hands-on experience in highly competitive real pressure in a mechanical engineering and production-based environment with managerial skills. Capable of thriving under a high-pressure working environment to achieve uphill goals. .Well organized and result oriented individual with proven ability to implement standards. Interested in engaging Operations and Management, Sales purposes job. Mr. Habib joined as an Assistant Engineer, promoted Executive Engineer. I had served at Production Control Department (PCD), Mold making shop and Machine & Tool shop in BITAC (Bangladesh Industrial Technical Assistance Center) Dhaka, a leading and pioneer mechanical based Industrial Engineering organization and an advanced training center. Mr. Habib has successfully completed few advance technical training.
Mr. Habib had completed few trainings as 'Training of Trainers Program' based on Machine Shop Practice, NanYang Polytechnic Institute, Singapore. He also had taken technical training in India on Design of jigs & fixtures, Design of dies and molds, 'CNC manufacturing systems' held in CITD, Hyderabad, India. Mr. Habib also completed a training on human resources development in die and molds organized by AOTS, in Yokohama, Japan. Besides Md Mazharul Habib has also attended and successfully completed few training on Lean Six Sigma, Statistical Process Control, in UK.
---
4:00 pm – 4:20 pm, Tuesday, June 15
Dr. Giuliano Sansone
Postdoctoral Researcher

Prague University of Economics and Business
(Vysoká škola ekonomická v Praze)
Prague, Czech Republic 
Incubators and Accelerators 
Giuliano Sansone is a Postdoctoral Researcher at Prague University of Economics and Business (Vysoká škola ekonomická v Praze) in Prague, Czech Republic. He received a Ph.D. in Management, Production, and Design from the Department of Management and Production Engineering (DIGEP) of Politecnico di Torino. He has been visiting Ph.D. Student at the MIT Sloan School of Management under the supervision of Professor Fiona Murray in 2018. His research aims to investigate the role and the impact of the university on the development an entrepreneurial culture through entrepreneurship education and experience.
---
4:20 pm – 4:40 pm, Tuesday, June 15
Carlos Eduardo Pérez
Industrial Engineer and MBA, LSSGB, LSSBB and LSSMBB

Lean Six Sigma Coordinator
Intradeco Apparel
San Salvador, El Salvador
Graduated from de Central American University in El Salvador and certified as Lean Six Sigma GB, BB, and MBB. 7 years of experience developing continuous improvement projects with the Lean Six Sigma methodology in the textile industry. LSS Certifier of LSS Yellow Belts and Green Belts for Intradeco Apparel Inc.
Experience as a university professor of Project management, facilities planning at Central American University and Production management at Technologic University.
---
Jean Maurice Buteau
Port-au-Prince, Haiti
Presentation Title: Post-Harvest inadequacies and the use of technology to develop an "Agricultural Intelligence" in Haiti
Born in Port-au-Prince, Haiti on August 4th, 1953. Elementary to elementary and secondary school in Port au Prince, Haiti. Graduated Jamaica Hight School in New York City
Graduated York College (CUNY) in NY with a degree in Biology.
Co-Owner, and Ex-President CEO of JMB S.A., one of the largest mango exporter company in Haiti from 1983 to 2013.
Founding member and former Vice president of APA (Association of Agricultural Producers).
Former Member of the Presidential Commission under President René Preval subcommittee on agriculture.
Founding member and served as president of CLED (Center for Free Enterprise and Democracy)
Founding member and former president of ANEM (National Association of Mango Exporters).
Founding member and member of the board of the Audubon Society of Haiti.
Founding member and current Vice President of CHAGAH  (Chambre Agricole et des Professions d'Haiti)
Supporter and member of the board since 1990 of Ecole Fondamentale de Fond Jean Noel only school in area with computer and internet for the student situated 30 Kilometers east of Jacmel.
Presently developing an "Agricultural Intelligence Platform to register and organize all actors in the value chains.
---
Global Engineering Education – III
5:00 – 6:40 pm, Tuesday, June 15 – Room 1
Session Chair: Prof. Jonny Carlos da Silva, Universidade Federal de Santa Catarina (UFSC), Brazil
5:00 pm – 5:20 pm, Tuesday, June 15
Professor Donald M. Reimer
Director of Membership and Chapter Development – IEOM Society

President, The Small Business Strategy Group, Detroit, Michigan, USA
Adjunct Faculty – A. Leon Linton Department of Mechanical, Robotics and Industrial Engineering
Lawrence Technological University, Southfield, Michigan, USA
Donald M. Reimer is an adjunct faculty at the A. Leon Linton Department of Mechanical Engineering in College of Engineering at Lawrence Tech in Southfield, Michigan. He coordinates the Certificate of Entrepreneurial Engineering Skills. Mr. Reimer holds a Bachelor of Science degree in Industrial Management from Lawrence Technological University and a Master of Arts degree in Political Science from University of Detroit/Mercy. He is a Certified Management Consultant with over 35 years of experience in working with closely-held businesses. He has taught courses in entrepreneurship, strategic management, corporate entrepreneurship and innovation for engineers. Mr. Reimer is a member of the Lawrence Tech Kern Campus Committee, Coordinator of the Lawrence Tech Innovation Encounter. He is faculty Advisor of the Collegiate Entrepreneurs' Organization. Mr. Reimer serves as a Kern Fellow of The Kern Family Foundation, Co-Direct of the Coleman Fellows Program, member of the National Collegiate Entrepreneurs' Organization Faculty Advisory Council and is a member of the American Society of Engineering Education. He has operated his own consulting company – The Small Business Strategy Group for 23 years. He published numerous articles on small business, entrepreneurship and strategic thinking. He has received several awards and recognition by local, state and federal agencies for his work in entrepreneurship and minority business development. Mr. Reimer served as member of the Minority Economic Development Committee of New Detroit. Mr. Reimer is member of the Small Business Advisory Council of the Detroit Regional Chamber of Commerce. Mr. Reimer is a member of Advisory Board of the Milwaukee Junction Small Business Assistance Center. He is also a member of the Applied Innovation Alliance. Mr. Reimer serves as a KEEN Fellow for The Kern Family Foundation and is a member of United States Association of Small Business and Entrepreneurship.
---
5:20 pm- 5:40 pm, Tuesday, June 15
Dr. Marzieh Khakifirooz
Assistant Professor

Tec de Monterrey AI-driven Decision Making
Monterrey, Nuevo León, Mexico
---
5:40 pm – 6:00 pm, Tuesday, June 15
Freelancer Marcelo Lopez
Student, Bachelor in Electronics Engineering in Ceutec, Tegucigalpa, Honduras

Student, Web Development and Design in Ceutec, Tegucigalpa, Honduras
Student, IT Support Specialist in Google Grow
Programmer in JavaScript, C++, C# and Java
Marcelo Lopez is an independent freelancer and student; he has worked for STARTEK as a virtual Assistant and customer service. Experienced making blueprints and georeferenced in Huawei Technologies. Data tabulation of the Research Project of the DICU-UNAH (Universidad Autonoma de Honduras), provided services of translation from English to Spanish for the International Organization of IFES/USAID. Certified in Microsoft Office Educational Solutions, Electronics course at Washington Academy (Tegucigalpa, Honduras). Beginner in database in MySQL and intermediate certification in Photoshop and Illustrator. Freelancer Marcelo also was part of the workshop on energy prospective with the use of the SAME-OLADE Model (Unitec Engineering and Architecture Faculty and the Latin American Energy Organization (OLADE)).
---
6:00 pm – 6:20 pm, Tuesday, June 15
Robert Simonis

Director of Business Process Excellence
KCE Consulting LLC
Troy, Michigan, United States
Robert H. Simonis is a Manufacturing and Operations Consultant at KCE Consulting LLC.  He has over twenty years of leadership experience including ten years in manufacturing management and ten years of global responsibilities in automotive, electronics, machining, logistics, and complex assembly operations.  He is the creator of the Rules of the Circle methodology, an author, and presenter.  Robert has shared his passion for Lean and Flow and has facilitated over 120 workshops and Kaizen in more than 14 countries.
---
6:20 pm – 6:40 pm, Tuesday, June 15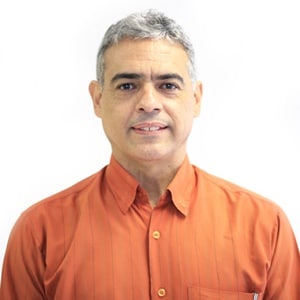 Prof. Jonny Carlos da Silva, Dr. Eng.

Full Professor
Mechanical Engineering Department
Universidade Federal de Santa Catarina (UFSC)
Florianópolis, Santa Catarina, Brazil
Full Professor at Mechanical Department, UFSC, Brazil. He holds a Doctorate in Mechanical Engineering from UFSC, this project was partially developed as research scholar at Lancaster University, England. During EXPO2000, his doctoral project received recognition with the Shaping the Future Award, by Hannover University, Germany. He has a specialization course by Kyushu International Center, Japan. He developed a postdoctoral project at NASA (Ames Research Center). He has more than 50 articles published among journals and conferences in areas of Artificial Intelligence and Design. In addition to this background, he is trained as master coach and NLP practitioner. Author of the book Start Career Work- A coaching guide to boost your career with the final course project. He has also served in different UFSC administrative functions.
---
6:40 pm – 7:00 pm, Tuesday, June 15
Michel Chancy
Faculty of Agriculture and Environment Sciences

Quisqueya University
Haiti
Network of small dairy enterprises that process milk in Haïti
Michel Chancy is professor at the Faculty of Agriculture and Environment Sciences, Quisqueya University, Haiti. Born in Haiti, raised in Montreal, graduated from UNAM in Mexico and returned to Haiti in 1986. There were four veterinarians in Haiti. He was Secretary of State for Animal Production: Ministry of Agriculture (2008 – 2016). He was Founder /director of VETERIMED: Haitian NGO specializing in animal production (1991 – 2008). Their « Let AGOGO » (Milk unlimited) project, network of small milk processing plants, won Best Project for Social Innovation in the Americas; CEPAL / Kellogg foundation, Chile (2005). He was member of Presidential commissions: Competitiveness of the Haitian Economy (2009 – 2011), Fight against Hunger (2012 – 2014). He won those Awards: Humanitarian of the Year (Latin Trade Bravo – USA 2006), "Commander in the Order of Rio Branco" (Brazil 2012), "Officer in the Order of Agricultural Merit" (France 2017).
---
Global Supply Chain and Logistics I
8:00 – 9:20 am, Wednesday, June 16, 2021
– Room 1

Session Chair: Dr. Adnan Hassan, Universiti Teknologi Malaysia

8:00 am – 8:20 am, Wednesday, June 16
Dwi Agustina Kurniawati, M.Eng., Ph.D.



Associate Professor
Industrial Engineering Department
Former Head of Industrial Engineering Department
Head of Faculty Quality System Controller
Faculty of Science and Technology
UIN Sunan Kalijaga, Indonesia
Dwi Agustina Kurniawati, Ph.D. is an Associate Professor in Industrial Engineering, Faculty of Science and Engineering, Universitas Islam Negeri (UIN) Sunan Kalijaga, Indonesia. She finished her bachelor's degree in Industrial Engineering from Bandung Institute of Technology (ITB), Indonesia in 2003. Then she pursued her master's degree in Advanced Manufacturing Technology, Universiti Teknologi Malaysia (UTM) in 2006. She got Ph.D degree from Nanyang Technological University (NTU) in 2016, in Systems and Engineering Management, School of Mechanical and Aerospace Engineering, NTU, Singapore. She has published numerous papers, both in journals and proceedings (conferences). She also has reviewed lots of paper in Industrial Engineering area. Her current research is in supply chain, cross-dock warehouse, modelling system, operation research, scheduling and special issue in halal supply chain. She has received many research grants in her research area. She was the former Head of Industrial Engineering Laboratory and Former Head of Undergraduate Program in Industrial Engineering Department. Currently, she becomes the Head of Faculty Quality System Controller. She also becomes the member of INFORMS, IEOM and IAENG.
---
8:20 am – 8:40 am, Wednesday, June 16
Dr. Ahm Shamsuzzoha

Tenure track professor
University of Vaasa
Finland
Dr. Ahm Shamsuzzoha received his Master's degree in Mechanical Engineering, majoring Energy and Environment from University of Strathclyde, UK and Ph.D. in Industrial Management from the University of Vaasa (UVA), Finland. He also received his Teacher's Pedagogical Qualification (Professional Teacher Education) from Tampere University of Applied Sciences, Finland in 2019. Ahm Shamsuzzoha is working as a Tenure Track Professor, Industrial Systems Analytics, School of Technology and Innovations, University of Vaasa and in the research platform Digital Economy. He has been involved in a leading position in a number of European Union projects and nationally funded projects in Finland. He is currently also involved in several ongoing projects both in European Union level and local projects in Finland. His research interests are mainly focused on supply chain and logistics management, entrepreneurships, innovation management, blockchain, space data, sustainable energy and environment.
---
8:40 am – 9:00 am, Wednesday, June 16
Dr. Adnan Hassan

Associate Professor
School of Mechanical Engineering
Universiti Teknologi Malaysia
Adnan Hassan is an Associate Professor in the School of Mechanical Engineering (Formerly Faculty of Mechanical Engineering), Universiti Teknologi Malaysia (UTM). He received B.Sc. (Hons: Cum Laude) in Industrial Engineering from the University of Miami, Florida, U.S.A (1986), M.Sc. in Industrial Measurement Systems from Brunel University London, U.K. (1992), and Ph.D. in Mechanical Engineering from UTM (2002). He started his working career in 1987 with a short stint at Malaysia Aica (Penang). Then, he joined Malaysia Airlines (MAS) as a Management Trainee. In 1988, he underwent the Petronas' internship program at Petronas Carigali, Terengganu. He then joined Universiti Teknologi Malaysia (UTM) in 1989 as an assistant lecturer.  He was promoted to an Associate Professor in 2003. He has held several administrative positions in the Faculty of Mechanical Engineering UTM, namely, Head of Metrology Laboratory (1992-1996), Head of Industrial Engineering Panel (1996-1997), Course Coordinator for Master of Engineering (Mechanical – Advanced Manufacturing Technology) (2003-2005), Head of Department (Manufacturing and Industrial Engineering) (2007 – 2009). From Nov 2009 till June 2011 he was seconded to King Abdul Aziz University (KAU), Saudi Arabia where he was the founding Chairman for the Department of Industrial Engineering, KAU Rabigh Branch. Currently, Dr Adnan is one of the heads for Internal Auditors (Faculty of Engineering, UTM), a member of the Academic Committee, and a member of the Examination Committee at the School of Mechanical Engineering.
Dr. Adnan has taught undergraduate courses on Industrial Engineering (I.E), Project Management, Maintenance, Quality System, Quality Engineering, Productivity, Production Planning, Engineering Management, Ergonomics, Metrology, Production Technology and Static. At the postgraduate level, he has delivered courses on Production Operations Management, Operation Research, Project Management, Industrial Measurement and Research Methodology. Besides supervising undergraduate projects on various topics in industrial engineering (about 100 students), he has successfully supervised 29 masters projects/research and 6 Ph.D. research students focusing on pattern recognition for process monitoring, scheduling, supply chain, maintenance, and performance measure. Currently, he is supervising 4 Ph.D candidates (3 main and 1 co-supervisor).
His research works have appeared in the International Journal of Production Research, International Journal of Quality and Reliability Management, Neural Computing and Applications, European J. of Industrial Engineering, International Journal of Industrial Engineering (IJIETAP), Transportation Research Part D, and Computer & Industrial Engineering among others.
Dr Adnan was a recipient of AOTS Scholarship (Japan) for an Industrial Attachment at Mitutoyo Corporation, Japan (1995), a visiting researcher at Intelligent System Laboratory and Manufacturing Engineering Centre, Cardiff University, Wales, U.K (1999 and 2002), a Project Leader (Malaysian Partner) for a European Commission Funded project, EurAsian Network for Product Lifecycle Support & Training  (2004-2005), a Keynote Speaker (invited) by Sebelas Maret University, Surakarta-Solo, Indonesia (2014), a visiting Professor (invited) by Sudan University Science and Technology (2016) and an invited speaker by Universiti Teknikal Malaysia Melaka to deliver a postgraduate seminar on Research Methodology (2016 and 2017).  He is a regular reviewer for several international journals published by Elsevier, Taylor & Francis, and Emerald. He received an Outstanding Reviewer Award (2017) from Elsevier for his contribution in reviewing manuscripts for Computer & Industrial Engineering (ISI indexed International Journal).
Dr. Adnan has conducted training and consultancy services for several organizations related to Quality, Productivity Improvement, and Total Productive Maintenance. He is a Professional Technologist (Ts) registered with Malaysia Board of Technologist (MBOT), a  member of the Institute of Industrial and Systems Engineers, U.S.A, a member of Institute of Engineering & Technology (IET, U.K), a professional member of IEOM Society International, a member of IEEE and a graduate member of IEM Malaysia. Dr Adnan is an External Programme Assessor for University Kuala Lumpur (UNIKL MiTEC) and an Expert Panel (Academic) for the College of Engineering, Universiti Malaysia Pahang. He has served as master's and PhD thesis external examiner for KuiTHO (UTHM), UUM, UTP, and UKM. He is a member of the assessor panel (Ahli Panel Penilai) for the Malaysian Qualification Agency (MQA/LAN) since 2003. He has involved in MQA accreditation panels for diploma, undergraduate and postgraduate programmes (Master and Ph.D). Dr. Adnan received the UTM excellence service awards in 2003, 2006, and 2013, and the King Abdulaziz University excellence service award in 2010.
---
9:00 am – 9:20 am, Wednesday, June 16
MA. JAVIER ARIAS-OSORIO

Full Professor 
School of Industrial and Business Studies
Universidad Industrial de Santander – UIS
Colombia
Logistics and Supply Chain. Evolution and Future Trends
MA. Javier Arias Osorio received his Master's degree in Administration from Universidad Autónoma de Bucaramanga-Colombia in agreement with InstitutoTecnológico de Monterrey-México. Javier Arias Osorio is working as full professor of Quantitative methods in Industrial Engineering program, School of industrial and Business Studies, Universidad Industrial de Santander – Colombia. In the last twelve years he has been involved in a several logistics and Supply chain management projects. His research interests are mainly focused on supply chain network design, Healthcare logistics and Urban goods movements.
---
Global Supply Chain and Logistics II
1:00 – 2:30 pm, Wednesday, June 16 – Room 1
Session Chair: Dr. Sailesh Iyer, Rai University, Ahmedbad, India
1:00 pm – 1:20 pm, Wednesday, June 16
Dr. Sailesh Iyer

Professor of CSE/IT, RSE
Rai University
Ahmedabad, India
Dr. Sailesh Iyer has a Ph.D. (Computer Science) and currently serving as a Professor with Rai University, Ahmedabad. He has more than 22 years of experience in Academics, Industry and Corporate Training out of which 18 years are in core Academics. A hardcore Academician and Administrator, he has excelled in Corporate Training, Delivered Expert Talk in various AICTE sponsored STTP's, FDP, Reputed Universities, Government organized Workshops, Orientation and Refresher Courses organized by HRDC, Gujarat University. Research Contribution include reputed Publications, Track Chair at ICDLAIR 2020 (Springer Italy), icSoftComp 2020, IEMIS 2020 (Springer), ICRITO 2020 (IEEE) and TPC Member of various reputed International and National Conferences, Reviewer of International Journals like Multimedia Tools and Applications (Springer), International Journal of Big Data Analytics in Healthcare (IGI Global), Journal of Renewable Energy and Environment etc., Expert Talk on Research based topics in various Universities and Conferences in addition to guiding Research Scholars as Supervisor. He has also been invited as a Judge for various events, Examiner for Reputed Universities, is a Computer Society of India Lifetime Member and also serving as Managing Committee (MC) Member, CSI Ahmedabad Chapter since last 2 years. Research interest areas include Computer Vision and Image Processing, Cyber Security, Data Mining and Analytics, Artificial Intelligence, Machine Learning.
---
1:20 pm- 1:40 pm, Wednesday, June 16
Professor Dr. Tariq Mahmood
Director of Big Data Analytics Laboratory

Program Coordinator for Masters in Data Science (MSDS) program
Member of Board of Studies and Academic Board
Department of Computer Science
School of Mathematics and Computer Science
Institute of Business Administration
Karachi, Pakistan
Title: Ensuring the Success of Business Intelligence and Data Science Projects in the Corporate Sector
Dr. Tariq Mahmood is a Professor of Computer Science at the Institute of Business Administration, located in Karachi, Pakistan, which is prestigious and a well-known center of attraction for both students and corporate professionals in Pakistan for both business studies and computer science, with a reputed list of alumni at top-level positions in government and private sector. Dr. Tariq has a PhD in Machine Learning from the University of Trento (Italy) and an MS in Statistical Machine Learning from Universite Pierre et Marie Curie (Paris 6, France). He currently heads the Big Data Analytics Laboratory (BDA-LAB) at IBA, which has a research focus particularly centered on concept drift, autonomous machine learning, time series forecasting using deep learning models, design of data lake architectures along with general topics in Big Data Analytics. Dr. Tariq has more than 25 reputed journal publications to his credit with a Scholar citation count of 980+. He is a member of the Board of Studies at IBA which approves organizational and curriculum changes with respect to academic activities in Computer Science, as well as the higher-level Academic Board which makes decisions for improvement of core academic and research KPIs across the whole institute. He has also single-handedly designed and successfully implemented the Diploma in Big Data Analytics at IBA which offers a unique and distinct blend of BDA related courses, and which has created a significant impact in the local industry with respect to enhancement and initiation of data science activities. Dr. Tariq is also the coordinator for the Masters in Data Science program which has served to develop a strong collaboration with the local industry with students solving corporate business problems as their capstone data science projects. Previously, he has also served as a part-time Chief Data Scientist with Nexdegree (ranked within the top-50 analytics companies in Asia), Vectracom, and Frontier Technology Institute, with an aggregate consultancy experience in machine learning and data science of more than 10 years. He is a regular speaker, participant and panelist at local events targeting data science, predictive analytics and big data. Notably, Dr. Tariq has designed big data infrastructures for healthcare, telecommunication and financial sectors in Pakistan. He has conducted numerous training and workshops on data science and big data, both for government and private organizations.
---
1:40 pm – 2:00 pm, Wednesday, June 16
Dr. Anjali Awasthi
Associate Professor

Concordia Institute for Information Systems Engineering
Faculty of Engineering and Computer Science
Concordia University
Montreal, Canada
Dr. Anjali Awasthi is Associate Professor at Concordia Institute for Information Systems Engineering (CIISE), in Concordia University, Montreal. She received a PhD in industrial engineering and automation from INRIA Rocquencourt and University of Metz, France. Prior to Concordia, Dr. Awasthi worked at University of British Columbia and University of Laval where she was involved in several projects on industrial applications of operations research. In France, she was involved in many European projects aimed at improving urban mobility in cities, city logistics and on cybernetic transportation systems. Her areas of research are modeling and simulation, data mining, Information Technology and decision making, sustainable logistics planning, quality assurance in supply chain management and sustainable supply chain management. She is the author of several journal and conference papers on these topics.
---
2:00 pm – 2:15 pm, Wednesday, June 16
Dr. Adel ALOUI
Associate Professor in Supply Chain and Management

EM Normandie Business School
Le Havre, Normandy, France 
Adel Aloui is an Associate Professor of Supply Chain and Management. He joined EM Normandie in 2020. He was a researcher teacher in management, ISTEC, Paris from 2011-2020 and temporary teaching and research attaché, IAE & ISTIL, Lyon from 2005-2009. He has a PhD in management science from the Université Jean Moulin Lyon 3 and of the ENI of Tunis. His thesis covers system architecture design methods based on a systemic approach. His research work is helping to gain an understanding of interaction between both technical and organisational objects. It covers, inter alia, the relationships between organisational stakeholders, design and innovation, supply chain management and CSR issues. He has been the Chair of the AIML (International Association of Industrial Management and Logistics – Association Internationale du Management Industriel et de la Logistique) since 2020.
---
2:15 pm -2:30 pm, Wednesday, June 16
Mario Alberto Del Valle Vélez (Tanimoto Mario)
Vice presidente nacional en ASEMEJA / JICA México
Monterrey, Nuevo León, Mexico
---
Industry Solutions and Industry 4.0 – II
2:30 – 4:00 pm,

Wednesday, June 16 – Room 1
Session Chair: Victoria Canela, Jabil Healthcare, Santo Domingo, Dominican Republic
2:30 pm – 2:50 pm, Wednesday, June 16
Vantz BRUTUS

Chief Executive Officer
Nextep Communication
Haiti
Vantz Brutus teaches Digital Communication and Graphic Design at the "Université d'Etat d'Haiti" and the Notre Dame University of Haiti. He holds a Master II in Communication, Media, Press Relations from the "Ecole Supérieure de Journalisme de Paris". He has more than 15 years in development communication, using his skills to help build a more equal society. After the 2010 earthquake he developed the national advocacy and communication campaigns "Yon Ayiti San Restavèk" and "Kwape Kadejak!  "Youn veye pou lòt, youn veye sou lòt" to prevent child trafficking as well as sexual violence against women living in camps in support of the ministry for the status of women.
In the early 2000s Vantz Brutus was part of the first wave that propelled online media in Haiti. He believes that digital technologies and the development of digital jobs are an opportunity to help Haiti catch up with its development. He created four years ago, the marketing and communication agency #NextepCommunication to help small businesses take advantage of digital marketing and to promote human rights and digital jobs in Haiti and hoping to extend it to the afro-community at large.
Graphic Communication Professor, Faculty of Human Sciences, "Université d'Etat d'Haiti̎ "
Graphic Communication Professor, Notre Dame University of Haiti
Digital Communication Professor, Faculty of Human Sciences, "Université d'Etat d'Haiti̎ "
Head of Communication, Lumos Foundation, Haiti
Executive Director of the communication and marketing agency Nextep Communication
Chief editor of NextepWorld, a digital magazine whose mission is to change the narrative of Haiti and the Afrocommunity.
---
2:50 pm – 3:10 pm, Wednesday, June 16
Gladstone King
Engineering Manager

JISCO ALPART Jamaica
Jamaica
Gladstone King is a Registered Professional Engineer with over thirty (30) years experience in Engineering Management, Project Engineering and Maintenance Engineering in the Bauxite and Alumina industry. His most recent position was Engineering Manager for the JISCO Alpart Alumina Processing Plant in Jamaica. His responsibilities included managing the Plant Engineering Department which is responsible for implementing the Capital and Major Maintenance Projects for the alumina plant. This group managed projects from design to construction with emphasis on infrastructure development, process improvement and energy management. Mr. King played a significant role in supervising, training and mentoring engineering professionals. He has extensive experience and training in Boiler, Pressure Vessels and Piping Systems and ensuring compliance with ASME codes. His earlier career included roles as Project Engineer, Maintenance Engineer and Pressure Vessel Engineer.
Mr. King has a Batchelor of Science degree in Mechanical Engineering from Lawrence Technological University, Southfield, Michigan, USA and a Master of Science Degree in Mechanical Engineering from University of Michigan, Ann Arbor, Michigan, USA.
---
3:10 pm – 3:30 pm, Wednesday, June 16
Victoria Canela, ASQ- CQE

Manufacturing Manager
Jabil Healthcare
Santo Domingo, Dominican Republic
Victoria Canela is an Industrial Engineer Graduated (Summa Cume Laude) from the Technological Institute of Santo Domingo (INTEC), with a master's degree on Business Management and Productivity form APEC University. Also, she is recognized by the American Society of Quality as a Certified Quality Engineer. She holds a Green Blet, a Silver Lean Master certification. In addition, Mrs. Canela is certified as a Bullet Proof Manger form Crestcom International.
Victoria has been working on the Medical Devices regulatory Industry for over 10 years, with combine experience on Manufacturing operations, Lean Six Sigma and Quality, to achieve the startup of several Manufacturing plans, with New Product Introduction, Machine and Line Transfers and Manufacturing process design using LSS tools and Quality Principles.
She is specialized on Quality Engineering, test method design, validation process and Risk Management.  Working for the top companies in the Medical Devices industry, Mrs. Canela coach and lead several teams in achieving more than US$10MM in savings form several lean initiatives and the reduction of Complaint levels by the implementation of End To End complaint analysis processes.
Victoria is currently the Manufacturing and Lean Manager for one of the Largest Medical Devices contract manufacturers in the world. She  is also a part time professor for Technological Institute of Santo Domingo (INTEC), for Materials Science and Engineering  for the Engineering Department.  In addition Mrs. Canela is a Consultant for Quality Systems Implementation, LSS and Productivity.
---
3:30 pm – 3:45 pm, Wednesday, June 16
Dr. Abdullatif Ben Hassan
Ph.D. in Industrial Engineering from University of Windsor

Windsor, Ontario, Canada
Dr. Ben Hassan received his Master's degree (MPhil) in Mechanical Engineering, from School of Engineering Design, & Technology, University of Bradford, UK, 2004 and Ph.D. in Industrial and Manufacturing Systems Engineering, from the Department of Mechanical, Automotive and Materials Engineering University of Windsor, Canada. Dr. Ben Hassan also received PGC on Management Further Education, from University of Chester, UK, 2008. He has been involved in a several Lean Manufacturing projects to support the company's manufacturing practice for both the technical and planning and to minimize the production operation losses. His research activities focus on the assessment of the Lean Manufacturing tools implementation (such as OEE, 5S, TPM, VSM) in industrial environment. Additionally, for more than twenty years he has been involved Academics and Training.
---
3:45 pm – 4:00 pm, Wednesday, June 16
Mario Alberto Del Valle Vélez (Tanimoto Mario)



Vice presidente nacional en ASEMEJA / JICA México
Monterrey, Nuevo León, Mexico